I have asked for your support in the past, but this time I need your help.
I don't often get intensely passionate or stand on soapboxes. I let my documentary work tell the story, and I let you draw your own conclusion.
After years of quietly going about some fairly controversial work, it's finally happened: I'm outraged.
You know those David and Goliath movies like Erin Brockovich, where you know that the government or big business is just plain wrong?
We sit there watching, and in our minds, we are thinking; "I cannot believe this is happening… happened." Dumbfounded that such injustice is nearly impossible to stop and takes so much effort to expose.
Well, a real-life miscarriage of justice is going on right now –
and it involves you.
We've been warning you that it's coming, and now…our government has actually done it – they have made a major move to deny you access to the cells in your own body.
Yes, you read that correctly.
---

U.S. Department of Justice Files Lawsuit at Request of FDA to Stop U.S. Stem Cell Clinic from Performing Autologous Stem Cell Procedure
USRM Will Vigorously Defend Medical Freedom of Americans
U.S. Stem Cell, Inc. (OTC: USRM), a world leader in the development of proprietary, physician-based stem cell therapies and novel regenerative medicine solutions, today announced its intention to vigorously defend a lawsuit filed today by the U.S. Department of Justice at the request of the U.S. Food and Drug Administration (FDA).  The lawsuit seeks to stop US Stem Cell Clinic and related parties from performing a surgical procedure using stem cells from autologous adipose tissue, even when a physician and patient agree that such a procedure is in the best interest of the patient. USRM believes that the patient and physician have the right to decide whether or not to use a patient's own cells for a therapeutic purpose without federal government interference.
A STATEMENT FROM USRM CSO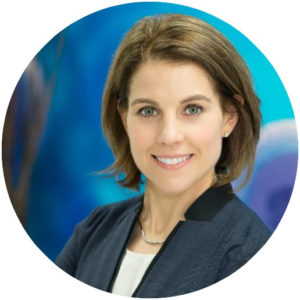 My entire career has been dedicated to studying and developing treatments utilizing the body's own natural ability to heal, and I am devoted to helping others achieve optimal health through therapeutic procedures. It is my life's work to pioneer regenerative medicine and educate the public about its healing potential. I remain steadfast that no government agency should deprive individuals of their right to harness the cells that exist in their body.
 – Kristin Comella, Ph.D.
---
Why are the U.S. Department of Justice and the FDA moving so boldly and recklessly?
Here's a hint:
The stem cell therapy that the long arm of the government is trying to stop is a mere $5,000; and the one that Novartis is selling? Well, it's just under $500,000! With a half a million dollars a pop on the line, who wouldn't be upset?
We must act together now and defend our right to use our own bodies to heal.
I do not consider the cells in my own body to be a "drug" and I believe you agree that we should have the right to use our own cells.
Oh, and that half million dollar Novartis stem cell treatment? The FDA just APPROVED that procedure.
Like I said, I'm outraged.
You too?
Here's what to do.
Take a quick moment right now and reply to this email with your support for Kristen and I commit to personally forward each and every one of them to her. Then,

CLICK HERE

to sign our petition.
Once you've signed the petition, please share this with everyone you know. Post on FB, post everywhere – let's use social media to raise awareness and push for something good.
We cannot let Kristin languish in this battle alone. She is a leader in stem cell research, and as such has been targeted as a lynchpin by the long arm of the FDA.
Let's band together and make a difference this time.
P.S. Thank you for jumping in on this and joining forces for Kristen. It's for Kristen now, and the future of each of us and those we hold dear.
original press release: http://us-stemcell.com/doj-fda-lawsuit/